Volunteering at Vilnius University Museum
VUM volunteers are the inspiration of the museum and an important part of the team. Together with museum personnel, they discover new ways of working, learn from each other and continuously improve their skills.
Together, we are contributing to deepening the University's history, preserving its heritage and expanding its knowledge through a variety of disciplines.
And it doesn't matter whether you are a historian or a physicist - what matters is that you are curious and eager to learn! So if you want to discover, learn or experience something new, don't wait to join the museum team.
VUM volunteering areas:
Creating and leading guided tours and educational activities;

Working with the museum's collections and archives;

Organizing and assisting with events;

Writing articles, stories;

And all your initiatives that reflect the vision and mission of the museum.
Why join?
You'll be closer to the behind-the-scenes of the University - you'll see what others don't;

You'll gain practical skills: from public speaking to working with archives;

You will be surrounded by like-minded people who will give you a sense of community;

You'll have a wide range of adventures to tell for future generations;

And many other things that will be up to you!
If you are interested, don't hesitate to contact the Museum's Volunteer Coordinator at: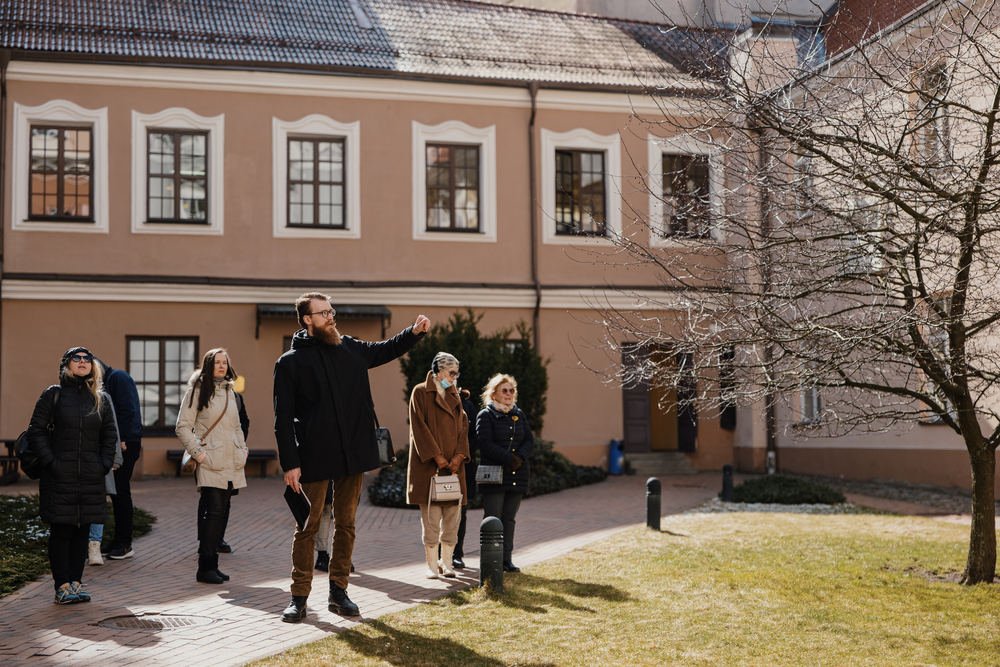 Vilnius University Museum volunteer guided tour, Justinas Auškelis photo